Featured Game
Welcome to online RPG DarkSwords – multiplayer fantasy game! Dark Swords is a free online role-playing game of new generation. The action takes place in a unique world which doesn't have analogues. DarkSwords combines the… read more...
Want to have your game featured on MudGamers? Click here for details.
Today's Picks
Shattered Dreams is an extremely featured and interactive hack'n'slash, text-based roleplaying game (MUD) suited for roleplayers, playerkillers and non-playerkillers alike.
Here's a short overview of some of our features:
* 38 races, 7… read more...
The three moons of Aetherius, constantly shifting and changing the planet beneath them. Their shifting influence and unpredictable influence over the land has brought new life, change and terror to the land. Magick washes across… read more...
The Earth year is 2748, and humanity has taken its first tentative steps into deep space. After centuries of research and a millenium of thoughts and dreams, the secrets of faster-than-light space travel have been… read more...
One of the oldest role-play MUDs around, The Inquisition began in 1999
with an original theme and has been programmed and designed for
immersive RP ever since. The Inquisition Legacy represents a
re-opening of The… read more...
Come to Legends of the Jedi and enter a gaming experience
where the players can rewrite the classic Star Wars stories
with their own battles, their own heros, and their own
endings. We offer two… read more...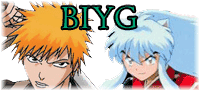 Based on the Bleach and InuYasha anime series, the MUD offers a number of unique features such as customizing your own demon transformation, an unlimited multi-class system, making wishes on a legendary jewel and so… read more...
Hi i am Flarenial, I am the owner of DBrT a fairly good sized mud we are always growing. We have 8000+ rooms and 7planets and serveral races and we are based off of the… read more...
I started out with an Ack! mud years ago, but grew tired of being
so limited. I switched to Smaug and started to modify it to my
liking. I added customized color, races, classes, remort… read more...
Throughout the towns of Prexion, Aden, and Einar, many
tales have been told of the legend of the DragonStone. Most
believe the stories are that of a fool's imagination. Few,
though, dare to venture beyond… read more...
The Fifth Cycle of Rage of Vengeance has started October 2008!
Rage of Vengeance is a playerkill mud, giving players the choice to either play good- or evil-aligned in the eternal struggle between good… read more...